Ploto was the ancient goddess of swimming and there's no better way to feel free than relaxing in a luxury villa with everything you could want for a delightful escape. Let the golden Greek sunshine fill you with light and allow the clear blue seas of the Aegean to caress your skin and transport you to the holiday of your dreams.
Here at Olympus Villas, set right on the Pierian seashore of the Aegean, you can make your fantasies a reality and create your perfect trip away. Whether lazing by your very own private pool, relaxing on the beach or even taking to the mountain trails of the mythologically divine Mt. Olympus. Wherever your passion's lie, you can find them here.
€ 250 - € 550
AVG / NIGHT
EXPLORE THE VILLA
EXTERIOR
This villa has a capacity for four guests and with all the services and amenities you could desire to make it an excellent location for any get-together of family and friends.
INTERIOR
The stunning design and contemporary decoration creates an elite luxury experience in the heart of a traditional Greek setting.
Size: 100m2
Suitable for up to 5 people
Ground Floor: Living Room, Kitchen, Bathroom
First Floor: 2 Bedrooms,2 Bathrooms
Internal seating incl. couches, chairs and lounge
Modern kitchen with appliances and equipment
Personal Washing Machine
Smart TVs 43'' in the living room and 32'' in each bedroom
Air-condition in every room
AMENITIES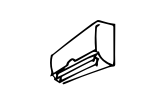 Dinning Room (inside & outside)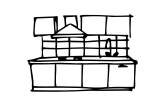 Fully Equipped Kitchen (cutlery)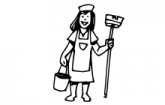 Cleaning Service is upon request with extra charge
BOOK ON LINE
Let us transport you to an elite world of privacy and luxury.